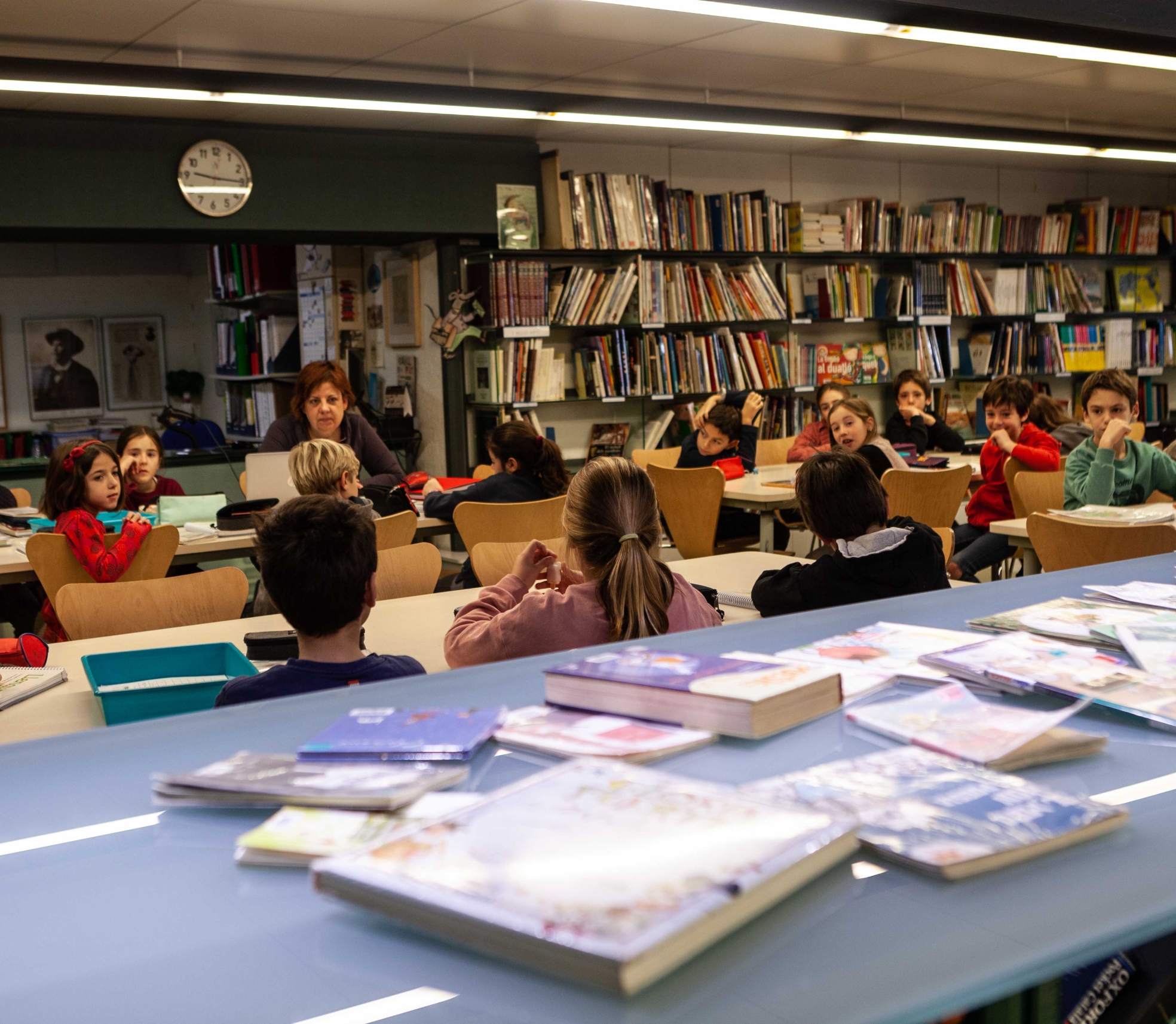 Library

The school library: a cross-curricular project
The library of the Frederic Mistral-Tècnic Eulàlia School works as a cross-curricular project in Primary and as a service, open and available to Secondary students. As an outstanding mission, it promotes and takes part in the Reading Plan of the Fundació Collserola schools.
The literary dimension of the school curriculum is worked on as part of the Catalan lessons. Children in Kindergarten and Primary 1 have a library in the classroom. Then, in 2nd grade, they go to the library as part of their Catalan class time. It is from the 3rd year of Primary School onwards that we work more on autonomy and free access to the library, to borrow books, do homework, etc.
Although the book lending service begins in P5, in order to stimulate reading, we create connecting threads, which are books that remain in the classrooms on a stand, available for everyone to return to whenever they wish. From Primary 3 onwards, the book lending period is 10 days, although the pace of each pupil is respected. Following a card system, they take a book every week.
When they reach Higher Primary (Primary 5 and 6), they have a reading calendar where they write down what they are reading. The librarian recommends a book and they also recommend reading to each other. In this way, during one term they all read the same book. In the last term, to close the circle, the students become book creators: as a joint activity, they make artists' books and exhibit them to their families at the end of the term.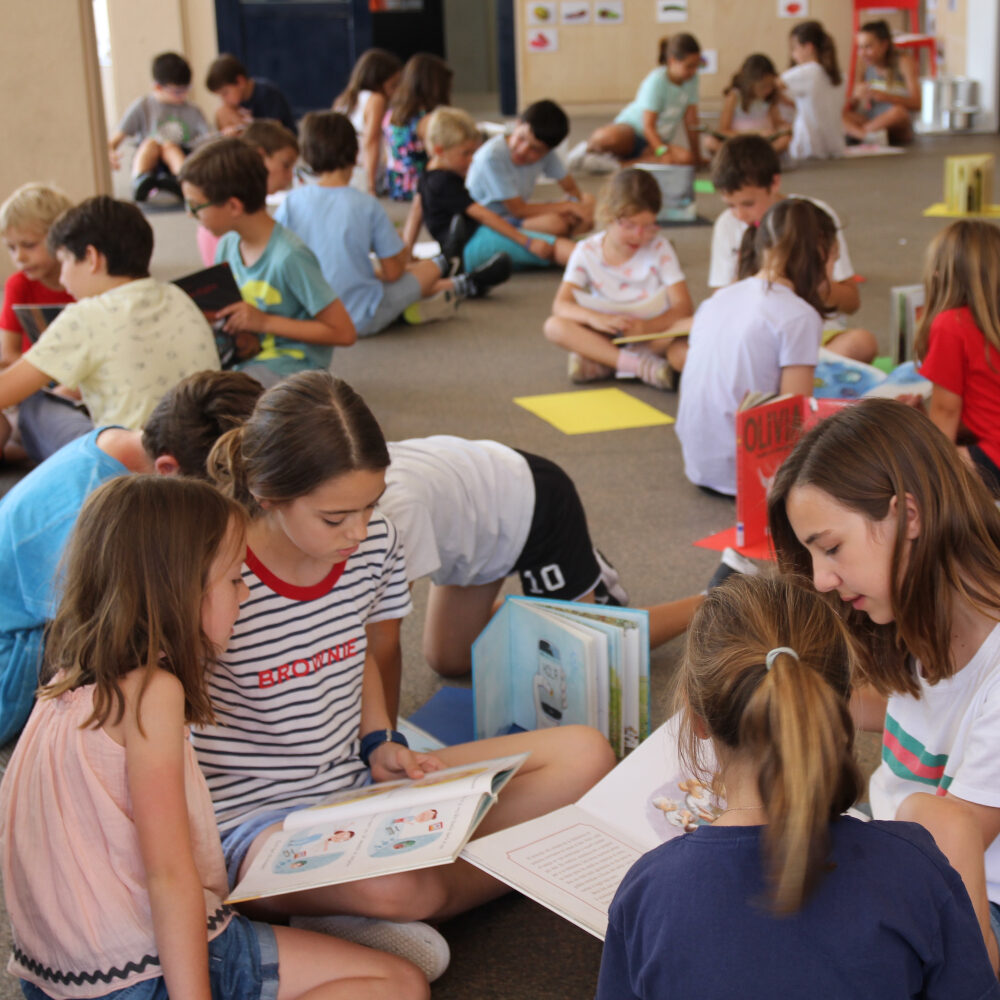 Reading Buddy Project
The older children (5th and 6th Primary) help the younger ones (1st and 2nd Primary). They choose a book to read and discuss together. So, the guidance does not come only from adults (teaching staff or library staff) but from someone closer to them. The older students commit themselves to facilitate the enjoyable experience of stimulating reading.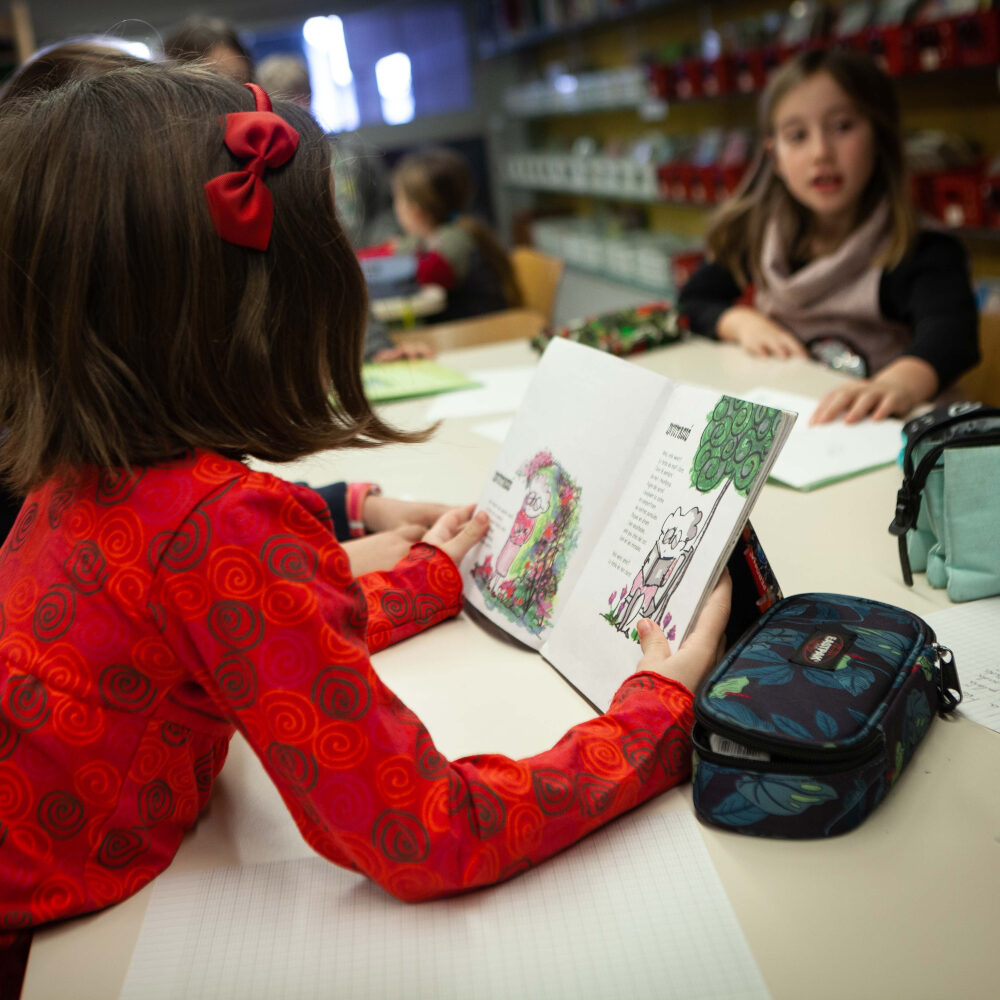 Bookcrossing
Bookcrossing consists on hiding a book in a corner of the classroom, inside a cloth bag where there is also a notebook. Whoever finds it has to read it and leave a comment in the notebook when they have finished it. He or she hides it again, and so on until someone else finds it. And it starts all over again.
M José Burillo
School Librarian
"Once a week, we meet at the Library to go on a little literary journey while discovering books and sharing readings."
Areas
Discover the
5 unique core ideas that define us