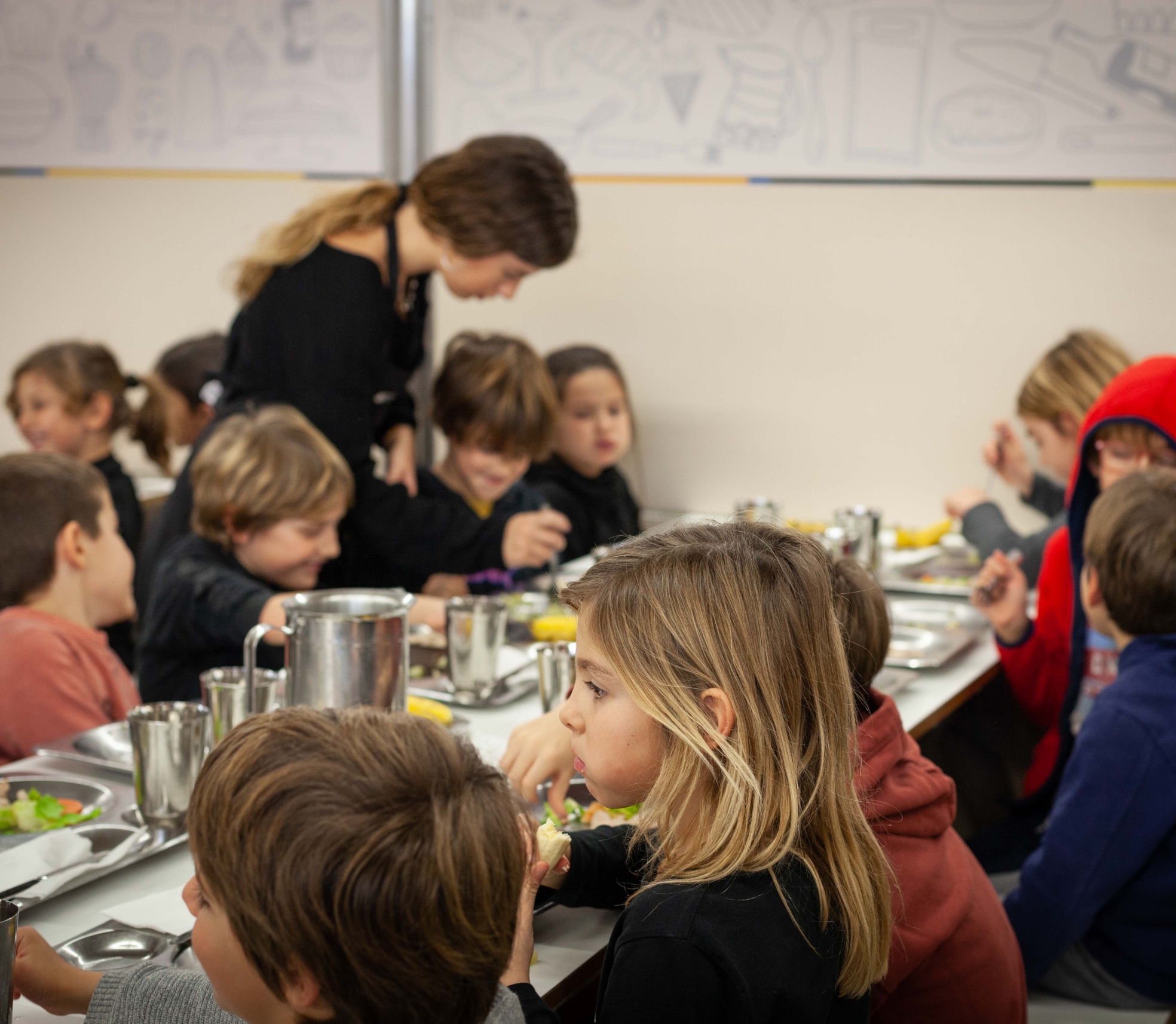 Lunchroom and own kitchen

When eating well starts at school
We have new kitchen facilities equipped and designed to make efficient use of resources. We prepare daily meals to offer a healthy diet based on fresh products.
We have a nutritional advisor who supervises and plans the monthly school menus, following a careful protocol of food allergies and intolerances. In the lunchroom, we have created an exclusive area to avoid cross-contamination and to respect food allergies as much as possible. In addition, when it comes to serving, a new line has been set up with a person in charge who prepares and serves the menus of students with nutritional specifications.
Blanca Esteve
Fundació Collserola's nutritional advisor
"The new kitchen equipment allows us to extend the cooking techniques and preserve the nutrients as well as the colour."
Thanks to the automated control of temperatures in the refrigerated chambers, we can guarantee food safety. Also, by controlling the cooking in the oven, we incorporate stews, where the absorption of fats is much lower and this allows us to prepare much healthier main dishes. Sustainability and energy savings are guaranteed in the kitchen with convection ovens and efficient dishwashers that reduce electricity consumption.
A daily menu and dinner recommendations are available on the school intranet. At mid-morning break, Secondary and Baccalaureate students can purchase snacks and drinks in the canteen.
Areas
Discover the
5 unique core ideas that define us