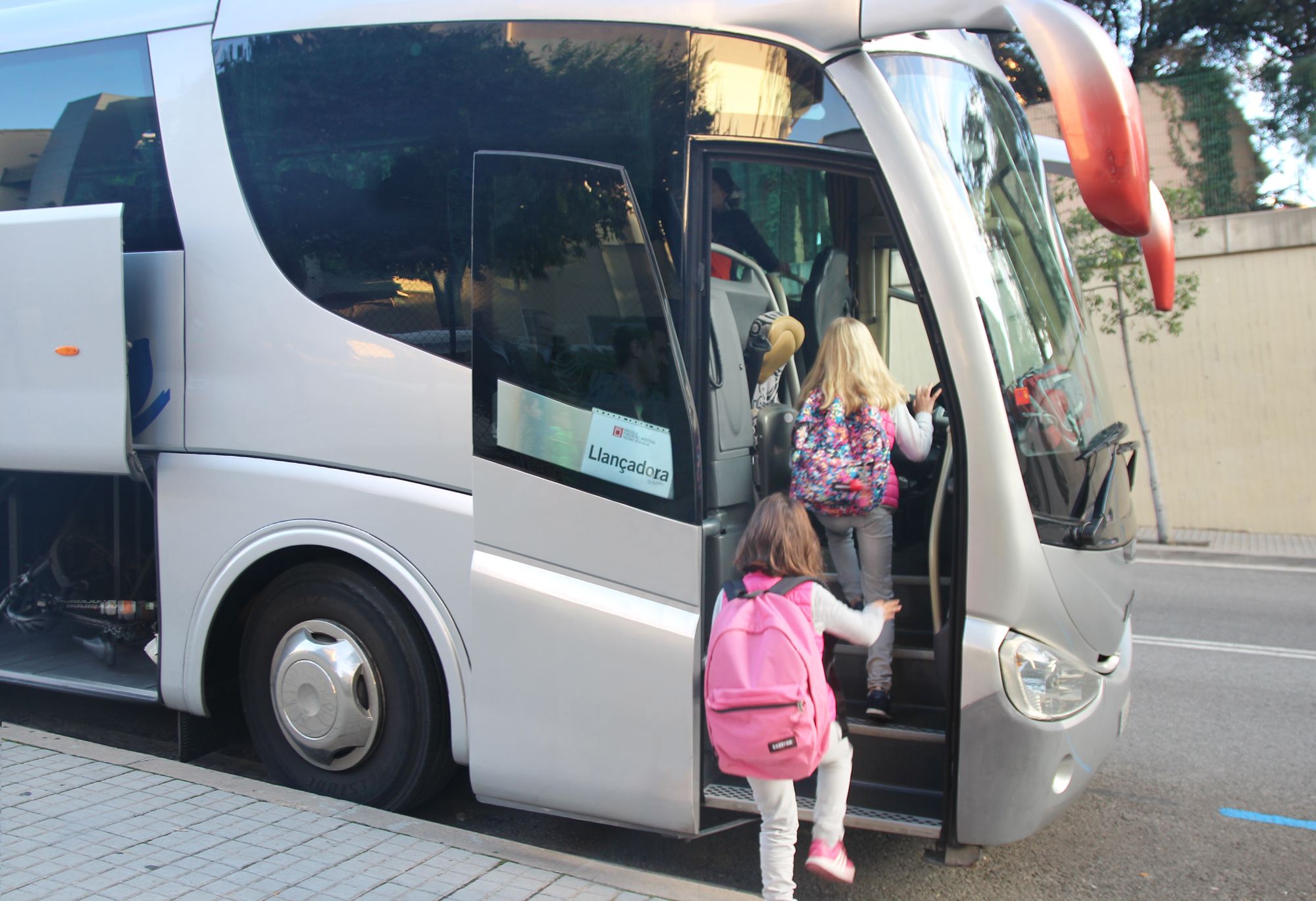 Mobility

Vaig a escola! CARD: the card to go to school by yourself!
The school Frederic Mistral- Tècnic Eulàlia has created the system Vaig a escola! CARD to promote student autonomy and sustainable mobility when coming to school.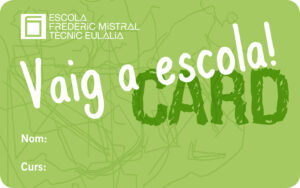 This is a nominal card designed for students from 3rd to 6th grade of Primary Education. The card contains a chip which, when it is swiped through the reader inside the school, automatically generates an e-mail that it is sent to families informing them of their children's arrival at school.
It also aims to promote public transport in an area of Barcelona with the largest concentration of educational centres.
The school transport service picks up and drops off students as close to home as possible. Each bus has a person in charge. The school bus service has 5 morning routes and 7 afternoon routes.

The school has a shuttle service between the Sarrià and Tibidabo buildings (and vice versa). We offer it to Kindergarten and Primary School students who have siblings at each school and, in the case of Primary School, to students who have attended Kindergarten in Sarrià.

Check the bus route here.
The nearest transport connections to the school are:

Tibidabo Campus
L7 of FGC (Av. Tibidabo stop)
L3 of the underground (Penitents stop)
Bus lines H2, H4, V13, V15, V17, V19, 75, 124, 131 and 196

Sarrià Campus
L6 of FGC (Sarrià stop)
L12 of FGC (Reina Elisenda stop)
LLines H2, H4, V3, 75, 68 and 130 bus lines
*FGC (Generalitat of Catalonia railways)
The Frederic Mistral-Tècnic Eulàlia school (Tibidabo campus) has a special common-use permit in Plaça Comte de Sert that allows school families to leave their cars in the closed area with bollards while they go to bring their children to school or pick them up, or when they have a visit with a tutor.
Areas
Discover the
5 unique core ideas that define us